Perfect Keylogger v1.6.7




Do you want to know what your buddy or co-workers are doing online? Or perhaps you want to check up on your children or spouse and know what they are doing on the computer? With Perfect Keylogger it is possible in just 2 minutes! This program runs on the installed computer, fully hidden from its users, and logs everything that is typed in a protected file. Install Perfect Keylogger and take total control of the PC!

Perfect Keylogger is a new generation keylogger which is absolutely undetectable. It was created as an alternative to very expensive commercial products like iSpyNow, Spector Keylogger or E-Blaster. It has the same functionality, but is significantly easier to use. Complex internal mechanisms are hidden from the user behind the friendly interface. You can install Keylogger and immediately use it without changing of its settings.

Download:

http://rapidshare.com/files/69821624/BPK.rar




SpyBoss KeyLogger Pro v4.2.3
SpyBoss Pro leading keylogger computer & Internet monitoring
software tool SpyBoss Pro records every detail of what is done on a
computer – records chats, instant messages, emails, web sites visited,
what is searched for, what is done on MySpace.com, pictures posted and
looked at, keystrokes typed, the programs run and much much more... Spy
Boss also uses advanced surveillance screen snapshot features, you get
to see not only what they do, but the exact order in which they do it,
step by step. With SpyBoss Pro, you will never doubt who is doing what
on the computer.
------------------------
Download:
http://rapidshare.com/files/111669273/SpBoPr423.rar
Ardamax Keylogger v2.8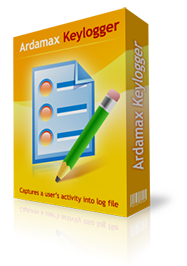 Ardamax Keylogger is a keystroke recorder that captures user's activity and saves it to an encrypted log file. The log file can be viewed with the powerful Log Viewer. Use this tool to find out what is happening on your computer while you are away, maintain a backup of your typed data automatically or use it to monitor your kids. Also you can use it as a monitoring device for detecting unauthorised access. Logs can be automatically sent to your e-mail address, access to the keylogger is password protected. Besides, Ardamax Keylogger logs information about the Internet addresses the user has visited.
This invisible spy application is designed for Windows 98, ME, NT4, 2000, XP and 2003.
Keylogger Features:


* Remote Installer - creates a customized Ardamax Keylogger engine file. You can email this file to your target for remote monitoring.
* Invisible mode makes it absolutely invisible to anyone. Ardamax Keylogger is not visible in the task bar, system tray, Windows 98/2000/XP/2003/Vista Task Manager, process viewers (Process Explorer, WinTasks etc.), Start Menu and Windows Startup list.
* Email log delivery - keylogger can send you recorded logs through e-mail delivery at set times - perfect for remote monitoring!
* FTP delivery - Ardamax Keylogger can upload recorded logs through FTP delivery.
* Network delivery - sends recorded logs through via LAN.
* Clipboard logging - capture all text copied to the Windows Clipboard.
* Visual surveillance - periodically makes screenshots and stores the compressed images to log.
* Chat monitoring
* Security - allows you to protect program settings, Hidden Mode and Log file.
* Web Update - Ardamax Keylogger can check the availability of updates, download and install them automatically. Thus, the latest version of Ardamax Keylogger will always be installed on your computer.
* Application monitoring - keylogger will record the application that was in use that received the keystroke!
* Time/Date tracking - it allows you to pinpoint the exact time a window received a keystroke!
* Powerful Log Viewer - you can view and save the log as a HTML page or plain text with keylogger Log Viewer.
* Small size – Ardamax Keylogger is several times smaller than other programs with the same features. It has no additional modules and libraries, so its size is smaller and the performance is higher.
* Ardamax Keylogger fully supports Unicode characters which makes it possible to record keystrokes that include characters from Japanese, Chinese, Arabic and many other character sets.
* It records every keystroke. Captures passwords and all other invisible text.
Other Features:
* Windows 2000/XP/Vista support
* Monitors multi-user machines
* Automatic startup
* Friendly interface
* Easy to install
Tested and works 100%
This is the best keylogger out there.
Download:
http://rapidshare.com/files/95895638/
Ardamax.Keylogger.v2.85_sourceparadise.org.rar
Anti-keylogger Elite v3.3.3
Anti-Keylogger Elite(AKE) is a utility designed to detect keyloggers and give you the power to Prevent Or Allow the keylogger to function. AKE can prevent known and unknown keyloggers from infiltrating your computer Logging everything you type on your keyboard and see on screen. Keyloggers are created to let others spy on what you are doing at any time and either store the information for the person to obtain it later or send it over the internet to their computer. Keyloggers are more of a threat than people give them credit: Keyloggers log everything that you type including Usernames, Passwords, Credit Card Numbers, Private and confidential information. They can also now take lots of pictures of your computer\'s screen so that they can monitor and \"See\" everything that you do. There is a way to stop it, You can use AKE to give you all round protection from all these threats.
Basic Function List
· Detecting keyloggers by their actions in real-time, no scan time needed, no update needed.
· Blocking keylogger to log anything even it looks like they are running normal.
· Lists all keylogger programs detected by AKE.
· All rules can been modified and deleted.
· Password protection for openning and uninstalling AKE.
· Auto block keyloggers, no manual needed.
· Displaying Notification box when keyloggers detected.
· Logging to file is supported.
Advance Function List
· Kernel mode protection, detecting and blocking kernel mode keyloggers.
· The AKE can block all privacy threats in your system, they are Keylogger, Password thief, Screen Shooter and Clipboard logger. All of them are very dangerous for your security and privacy.
· Secure keyboard for high level privacy inputting. It can cross these type of threats: All hardware keyboard loggers; Windows kernel level keyloggers;Windows application level keyloggers and windows message hooks.
Supported OS
·AKE works on Windows 2000 Sp4, Windows XP Sp1 Sp2, Windows 2003.
Downlaod:
http://rapidshare.com/files/106609370/antkelog.rar